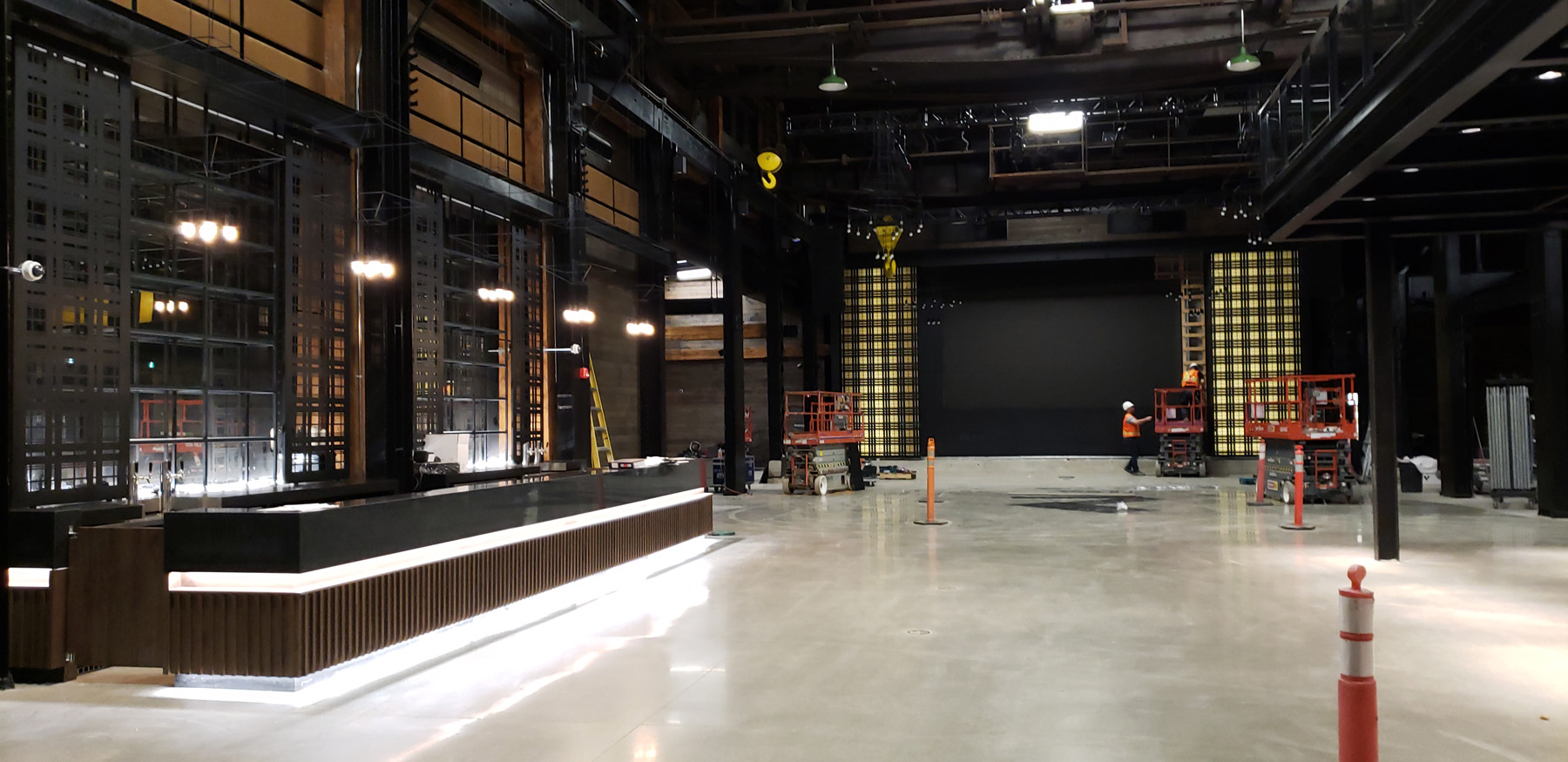 MYC vs. The Goliath Sign
A convention centre approached our team with a massive project concept that no other large-scale graphics and sign company was willing to undertake due to fabrication requirements and short time constraints; a 30H x 60L illuminated sliding media wall to cover a giant projection screen. We worked day and night to design, engineer, and manufacture a brand new media wall on a rolling track system – something we had not yet done, to create a completely remarkable and brand new product to our service offering.
Our engineers worked with extreme precision to design and fabricate a vast media wall with the highest level of safety once installed. The combination of design, engineering, and installation conducted by our team members exemplified the exact service offering we hope to express; one of quality and dedication to exploring the best possible solutions to achieve any business's unique digital and print graphic requirements. With our team's joint and tireless efforts, this project resulted as a stunning and impressive visual display that could be seen by all guests within the convention centre space.