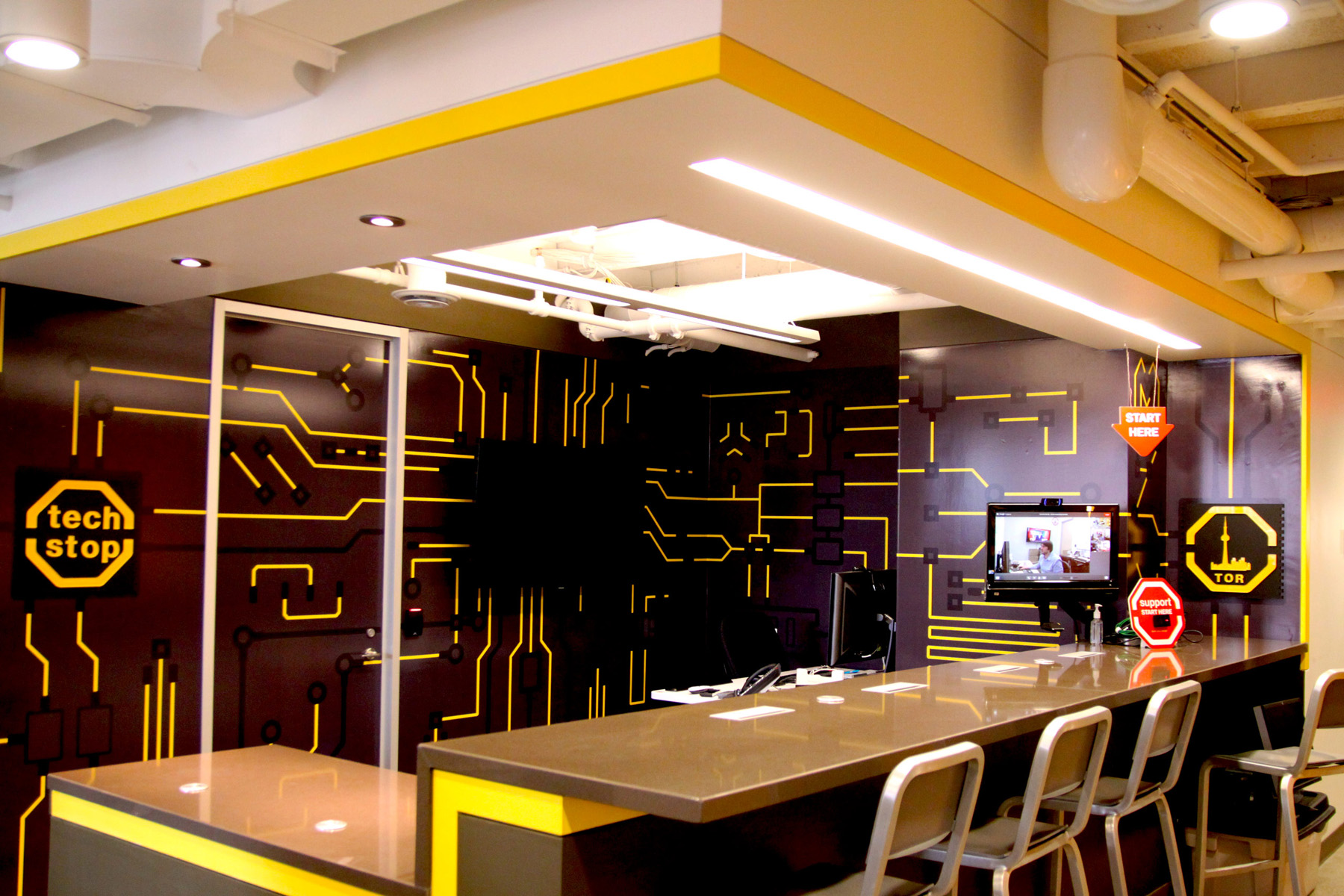 Google Headquarters Toronto
Google is recognized around the globe as a platform that connects people across industries and lifestyles. As they continue to evolve the way users share information, it was our pleasure to help design an interior space within their Toronto office that expressed their foremost ideals.
Google sought floor to ceiling graphics that encompassed the same innovative and interesting tech elements that represent what drives their community reach and branding. With this in mind, our talented graphic designers worked to create a running circuit board graphic in a golden yellow with a dark matte background that extended across their Toronto tech office walls.
Our vibrant graphics were made with durable materials to ensure long-term use, without losing their lustre, modern aesthetic, or brand focus. The style made it appear as though the very walls were powering the TV monitors within the space, and this custom-designed approach allowed us to transform a single tech meeting space into an extension of Google's tech branding – a unique design customized to engage others.